Would you purchase a pair of sneakers from the same online store, when the first time they messed up with your order? And later they even failed to replace the pair for you. The answer would be a big fat NO!
When it comes to online shopping for any product, from apparel to food and electronics, one mistake can cost a potential customer. All it takes is a second for the customer to close the window and shift his or her attention to another eCommerce store.
For the same reason, organizations spend a huge amount of money and dedication to set up a glitch-free and smooth customer support. They implement several plans like gathering
customer feedback
,
social media monitoring
, and much more to woo their customers.
If you too are planning to launch a
SaaS based eCommerce platform
, then customer servicing is something which can't be ignored. In fact, in the present scenario, it is considered as the backbone of a successful online selling store.
You don't buy our words? Well, we've got some interesting facts to back them up.
A research conducted by
Walker Study
found that 86% of customers are willing to pay more for better customer experience. And by the end of 2020, customer experience will become a key differentiator in competition, overtaking the price and product.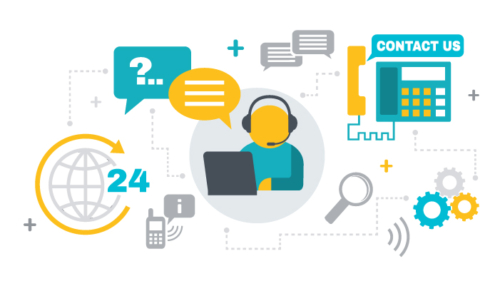 Not only this, there are numerous other reasons for delivering great customer experiences. Some are discussed below:
Build or Destroy Your Store's Reputation
In the example we quoted at the beginning, you would never recommend a friend or family member to purchase from that online store.
And this is the case where a
SaaS based eCommerce platform
loses its reputation. A new customer will believe and easily get influenced by such negative reviews, and in-turn will narrate your experience to someone else.
Problems in product delivery are common, but in the end, it all comes down to the post-delivery support. Hence, it becomes crucial for online store owners to ensure a positive shopping experience for every customer.
Builds Trust in Your Services and Store
Gone are the days when selling was all about generating huge revenue – now is the time where enterprises are trying hard to win a customer's loyalty.
By implementing robust customer support services, you will be able to create a personal connection with the customer. Also, the positive buying and post-sales support experience with your eCommerce store will increase the chances of return shopping.
Because with the countless number of eCommerce stores, it will not take long for a customer to shift if your service fails by any parameter.
Builds a Strong Customer Base
Your customer will forget the product he/she purchased from your store but not the service received.
A negative experience will discourage them from shopping at your store in the future. On the other hand, a positive experience will not only make them a frequent buyer but also bring new customers to your
SaaS based eCommerce platform
.
Builds a Strong Social Media Presence
One cannot negate the existence and impact of social media influencing.
Brands throughout the world glorify positive experiences shared by real customers on social platforms. But sometimes also suffer backlash and trolling for bad products and/or negative customer service.
A strong customer support team not only resolve customer queries and grievances but also maintain a healthy social media presence of your eCommerce store.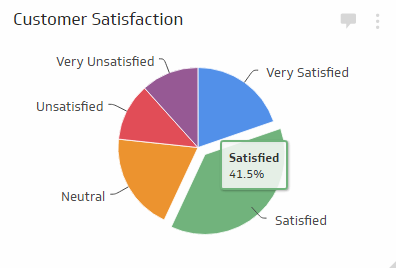 How to Give Your Customers the Best eCommerce Experience?
We have compiled a list of things that will help you deliver the most awesome online shopping experience for your customers.
Make it Easy to Reach You.
Imagine a situation where you received the wrong product and then not able to locate the customer care number or chat support link. Makes you want to pull your hair, right?
You should make it super-easy for the customers to contact you when they have issues and concerns. Like having a page dedicated to contact information or strategically place such details on the website where the customers can see them.
Variety in Contact Options is a Must.
Nowadays, customers want multiple ways to connect with the support team. They are no longer satisfied with a single phone line support.
As a result, a lot of
SaaS based eCommerce platforms are opting for multi-channel customer support options like email, phone, live chat, and social media monitoring.
Multi-channel support reduces the burden of queries on a single support line and evenly spreads them out over different channels. It helps an online store in replying to and solving the customers' grievances faster.
In any case, be it a wrong product shipment or a general inquiry, customers do not like to wait. You should aim to address their concerns as soon as possible. Making them wait too long will only increase the customers' irritation.
Customer is Always Right.
Yes, even if the customer is wrong, he/she is right. A blunder committed by eCommerce store owners is arguing with their customers.
Such arguments leave a sour taste in the customers' minds and result in negative publicity for the store. Instead of arguing, you should address their concerns or improve the service they're dissatisfied with.
Customer Feedback is Valuable.
Almost all the eCommerce stores on the internet provide shoppers with a
customer feedback
form.
The reason is that making the customers feel heard is a part of providing great customer service. Such feedbacks will help you evaluate the working of your customer support team and open opportunities for further improvements.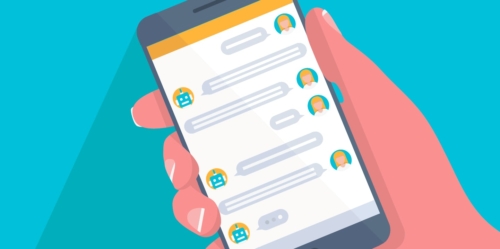 When it comes to online selling in the 21st-century, it goes without saying that the buyer is king. If the eCommerce store owners will not satisfy their demands and address the concerns promptly, it could lead to a revenue loss of billions of dollars.
Hence, now is the time for you to build an awesome customer support team. And adopt different tactics like collecting
customer feedback and social media monitoring to provide an excellent shopping experience to your online buyers.