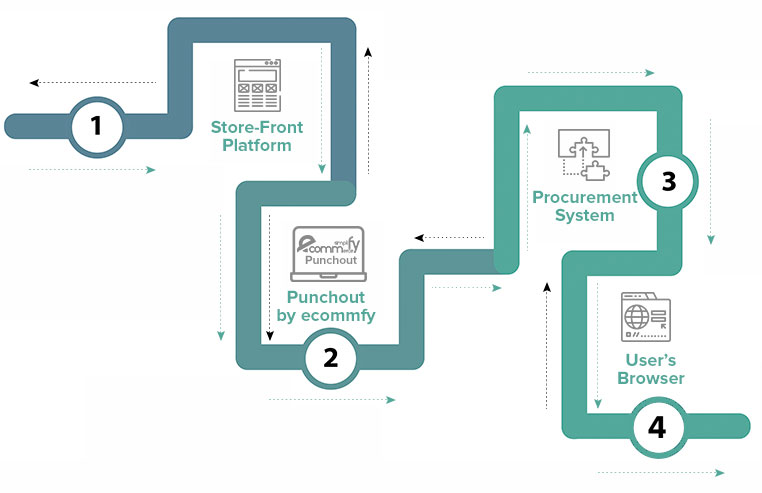 A Punchout Catalog enables you to
Automate the buying process.
Sell to new markets and receive new orders directly or via email.
Become a pre-approved seller.
Sell to a large number of buyers.
Punchout catalog offers an adaptable gateway solution with unparalleled support to connect your store to any procurement system.
In case of a large company, this enables your employees to simply buy by creating quick purchase orders that conform to supplier's conditions.

It replaces the need of a complex eProcurement application.

It also authorizes employees and let them buy from a pre-approved list of suppliers. It controls the buying orders of products and services for your company.
Talk to us now and Book an Appointment for a Demo