If you think, your enterprise is OK with enough hassles of a self-hosted website and managing it, you are undermining the benefits of
SaaS eCommerce Platforms
. No matter your business wants to take a large or small shape, you will need speed, great customer interaction, security and best practices to follow. Here we'll discuss a few of the many benefits you get when you create your eCommerce store with a SaaS-based platform.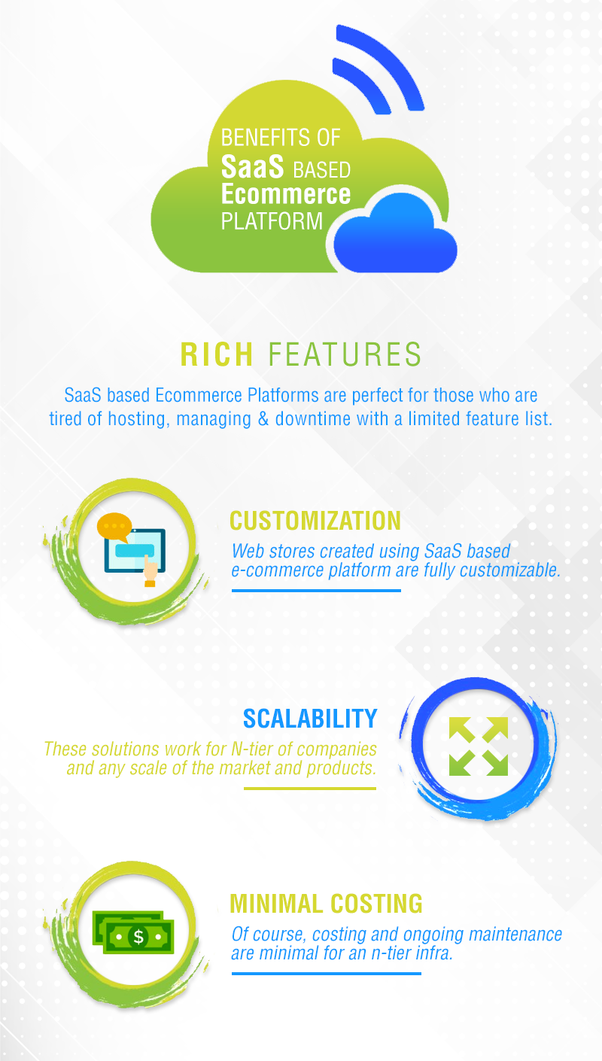 These have developed into excellent feature-rich platforms, with scalability and customizability that you cannot imagine. Of course, costing and ongoing maintenance are minimal for an n-tier infra. Features like Product management's tools, Accounting, CRM, Inventory, Procurement, Distribution, Fulfillment and more are just the same as self-hosted sites with much more smaller branches of these feature for better working. Core Benefits of SaaS eCommerce Platform:
customization
scalability
minimal cost
There is a number of websites to create
eCommerce web stores
. But most of them do not provide you such rich features and flexibility to fully customize your store. If you use any tools that helped you with getting your business online, please share them with us.